M-Net kicked off the reality series in South Africa, The Bachelor SA Season 1, in 2019 which saw Lee Thompson as the first bachelor. Now Thompson is planning to share, not only his life story, but also the truth behind the series. He promises that the book will not only lift a lot of weight off his shoulders but also put many rumours to rest.
Lee says he entered the show in the hopes of finding a partner. Looking back at the show and behind the scenes, he admits that he would have made different choices regarding the ladies he chose. He does give away that he was manipulated by production into not voting out certain ladies he, in fact, wanted out. In the book he will also be speaking about what truly happened between him and the final two ladies on, and after, the show. Lee was in a relationship with the final lady for about a month after the show ended. He also does still have friendships with some of the ladies.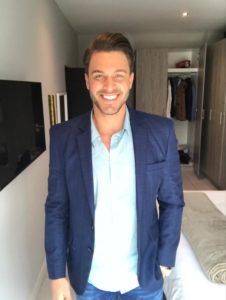 "They can expect the truth. From my childhood ups and downs, previous relationships, my family life to my school days, moving into my sporting, modelling and business ventures. The book will also focus a lot about the show- the good times as well as the deception, manipulation and lies that went on."

                                                           -Lee Thompson-
Thompson is now very much in love with an Afrikaans doctor from a small town, who remains anonymous for now. He is very committed to her and their relationship and describes her as "… beautiful inside and out." It is still early days, but the couple hopes to one day have three children together. Lee was selected to take part in the Bachelor Summer Games. Although he was proud and enthusiastic the represent South Africa on stage, it was his commitment to his new girlfriend that made him decide to decline the offer. They do share their love with an adorable puppy called Skyler.
"… she is the most adorable puppy … she is always happy to see us and puts a smile on our faces."
-Lee Thompson-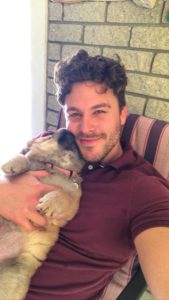 Lee has a word of advice for any possible bachelor wanting to enter this reality show.
"'Go in there with the best intentions and don't let them manipulate and brainwash you into doing what you don't want to do."

                                            -Lee-
His book "The truth behind the rose" written by Lee will see the light early next year. M-Net PR Manager, Portia Hlongwane answered in response to Lee's proposed book, saying "We enjoyed working with Lee Thompson and wish him well in all his endeavours."
by Rachel Kenny
Read also: Five Basics Steps To Making a Good First Impression in Online Dating to Get The Attention You Desire!
---